Welcome to All County Captions
We provide high-quality CART services allowing for accurate, detailed, and easy-to-read text captioning. With this goal in mind, we are here to meet the different needs of each consumer. Whether it's in a classroom, a board meeting, large lecture or even remotely captioning your doctor's appointment, we can be there.
Whenever and wherever you need us, we are there for all your captioning needs. From large screen projection CART to on-on one, we are here to help drive your success.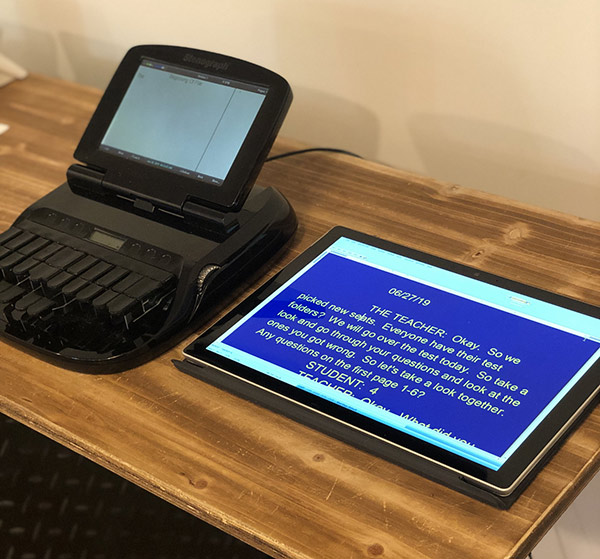 01
We will help you set new business priorities, outline plans for growth, determine a product roadmap or plan your investment decisions.
02
Competence, Reliability, Honesty, Integrity – these definitions characterize our employees in the best way.
03
Success of any organization depends on customers. That is why the first rule of our business is to retain clients and build a loyal relationship with them.